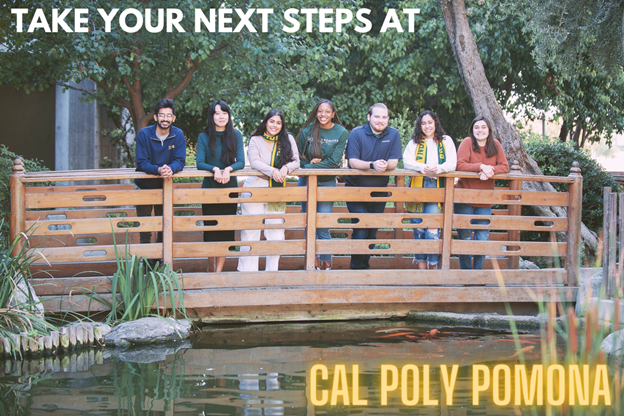 Our Admissions Counselors are here to assist those who have already applied to Cal Poly Pomona. We can help clarify any post application questions, admission decisions and appeals.

Appointment Information

These appointments are designed to help applicants navigate their admission decision and next steps that may need to be taken.

Appointments must be made at least 48 hours in advance.

Appointments are limited to 20 minutes.
Due to space capacity, we are limiting the number of guests for in-person appointments, including the applicant, to three.
Unofficial transcripts should be uploaded at the time that appointments are made.
Appointments must be made online.
Both in-person and virtual appointments are available.
Admissions Counselors cannot overturn your admission decision but can provide more clarification. An appeal must still be submitted to have an application reevaluated.  
More information regarding parking, zoom links (if applicable) and other appointment information will be emailed to you the day prior to your scheduled appointment.  
Select a date and time below to meet with an Admissions Counselor.  
3 day forecast for Pomona, CA (91768)
Sunny, with a high near 64. South wind around 5 mph.
Sunny, with a high near 68. East northeast wind 0 to 5 mph.
Sunny, with a high near 71. North wind 5 to 10 mph.